With local journalism in crisis, Northwestern University has assembled a team of experts in digital innovation, audience understanding and business strategy. The goal: reinvent the relationship between news organizations and audiences to elevate enterprises that empower citizens.
Medill
The Local News Initiative is led by Northwestern University's Medill School of Journalism, Media, Integrated Marketing Communications. Medill, a leader in education since 1921, is conducting groundbreaking research and training a new generation of multimedia journalists and marketing professionals to thrive in an increasingly challenging atmosphere.
Spiegel Research Center
Medill's Spiegel Digital and Database Research Center, a leader in consumer and audience-based research on customer engagement that drives financial outcomes, will analyze anonymous data about reader's engagement and subscription behaviors for the project's three Learning Labs.
Tom Collinger
Executive Director
Collinger, former Associate Dean and Medill IMC Department Chair, is also an associate professor and an expert in integrated marketing communications; direct, database and e-commerce marketing management; customer loyalty; customer relationship management; and channel integration. Collinger also is president of The TC Group, a marketing strategy firm.
Ed Malthouse
Research Director
Malthouse is the Erastus Otis Haven Professor of Integrated Marketing Communications at Medill. He also has an appointment in the McCormick School of Engineering and Applied Sciences' Department of Industrial Engineering and Management Sciences. Malthouse is an expert in applied statistics, market research and media marketing.
Yasaman Kamyab Hessary
Post-doctoral Fellow
Kamyab, a post-doctoral fellow at Spiegel, received her Ph.D. in Computer Science from University of North Carolina at Charlotte. Her dissertation explores agent-based computational economics models with emphasis on herding behavior.
Knight Lab
The Northwestern Knight Lab, a leader in developing digital storytelling tools and platforms, will use data analysis from the Local News initiative to create new products, tools and approaches to strengthen local news organizations and better serve their audiences.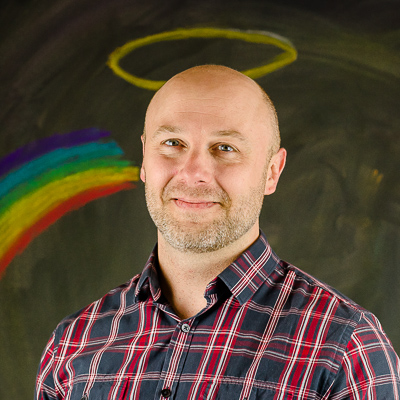 Zach Wise
Associate Professor
Wise is an Emmy Award winning interactive producer and Associate Professor at Northwestern University. His work at the Las Vegas Sun and The New York Times has been recognized by ONA, NPPA, the Pulitzer Prize, the Peabody Awards , the Emmy awards, and numerous other industry honors. He has created several very popular tools for storytellers and journalists. Over 600k people have used Timeline JS and StoryMap to create stories seen by over a 100 million people each year. Timeline is also available in more than 65 languages and is used by major news organizations all over the world.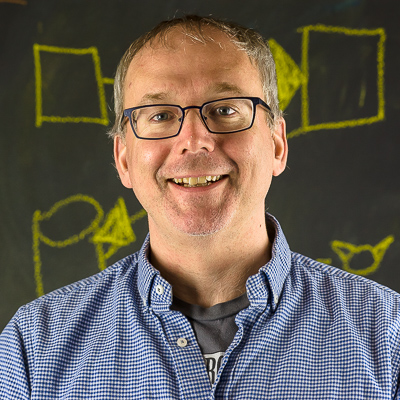 Joe Germuska
Chief Nerd
Germuska runs Knight Lab's technology, professional staff and student fellows. Before joining the lab, Germuska was on the Chicago Tribune's News Apps team.
Susan Zukrow
Project Manager
A former Director of Business and Product Development at the Chicago Tribune, Zukrow is a principal at the Bascom Hill Group LLC management consulting firm. She works with organizations' project teams to strengthen audience engagement, implement new products and achieve business goals.
Mark Jacob
Editor
A former Metro Editor at the Chicago Tribune and Sunday Editor at the Chicago Sun-Times, Jacob is chronicling the Local News Initiative's progress for the project's website. He is the co-author of six books on history and photography.
Learning Lab Partners
While the Local News Initiative will share results widely, we're working closely with the Chicago Tribune, San Francisco Chronicle and Indianapolis Star to ground our work in real issues faced by local news organizations. These three Learning Labs are sharing data with us and will benefit from our analysis.
The Tribune, founded in 1847 and long known as a Republican paper, helped get Abraham Lincoln elected president, and its editorial criticizing Richard Nixon was a key milestone in the demise of his presidency.
The Star was founded in 1903 by businessman George F. McCulloch, who hired a balloonist to drop half a million red paper stars over the city as a publicity stunt. A cartoonist in the Star's early years, Johnny Gruelle, was the creator of the Raggedy Ann and Raggedy Andy dolls.
Funders
The research and development work of the Northwestern Local News Initiative is being supported by approximately $1 million in grants and gifts. Three foundations are backing the local news project, including the Lilly Endowment, the McCormick Foundation and The Indianapolis Foundation. Several individuals have generously provided significant gifts to support this important initiative. They include: John Mutz, a Medill alumnus, the former Lieutenant Governor of Indiana and President of PSI Energy, the state's largest utility company; Myrta Pulliam, a Pulitzer Prize-winning journalist and philanthropist; and Mark Ferguson, a Medill alumnus and Partner at the Chicago law firm of Bartlit Beck Herman Palenchar & Scott.